I want to begin my year in review focusing on myself, which will lead into what really matters – my students.  This year, I set the following teaching goals to empower students:
1. Personal Context
I have witnessed first-hand how choice in the art classroom gives students a voice and a motivation to share their message. They are empowered as learners and meet the visual arts standards through their own exploration and focus on the artistic process. The environment described in Wettrick's Pure Genius mirrors that in my TAB classroom. I will work to strike a balance between "expected" reading and student choice in the opening months, moving along the choice spectrum to more student-directed learning as the year progresses.
2. Pedagogical Context
One of the greatest take-aways from Couros' Innovator's Mindset is that not everything we try as educators will work with every learner. As educators we must be willing to take risks, to support multiple modes of teaching and learning to ensure we are meeting the needs of each student. To encourage growth in my innovative mindset this year, I must draw on the successes of last year while "maintaining a willingness to try something new" (Couros 51). For me this means letting go of teacher directed curriculum in the English room and giving students room to explore, create and reflect on their learning with a focus on the process, not the product. The reflection process will incorporate technology, as all of my art and Honors English students create digital portfolios with blog reflections on learning.
3. Classroom Context
The pirate in me is already alive in the art classroom at St. Philip Catholic Central (STP). Students in grades 9-12 work simultaneously at all different levels using varied media. It is easy to encourage them because I am passionate about what is happening in the art room.  I am so excited to share my passion for literature with the same fervor that I do in the art room. This means helping students find their interest and guide them through the process of developing their interests as readers and writers.
---
EMPOWERING STUDENTS – IMPLEMENTATION OF INNOVATION TIME
In Daniel Pink's book Drive, he writes about the three elements that motivate people to do extraordinary things: autonomy, mastery, and purpose. Autonomy is freedom to determine your own actions or behaviors; mastery is the action or process of mastering a subject or accomplishment; and purpose refers to the reason that something is done (having a purpose).
Innovation Time provides students with all of these elements. Students choose their projects and come to class with their own plan for how to use their class time. They work
at the project until they reach an end goal There is no "due date," just the continuous striving for the goal.  And finally, students have a purpose for their work. There is an end goal: to create something to share with the world.
Read student blog reflections on their efforts to reach their goal.
EMPOWERING STUDENTS – IMPLEMENTATION OF CHOICE READING 
This year, students in my English classes at STP selected their own texts for a portion of the course.  Here are their responses regarding the Lit Circle approach to reading, discussion and motivation:
Student Comments:
I liked the Lit Circle books better. They allowed us to read books that we were interested in.
I like that we got to choose books that seemed interesting to us and not just a book you are forced to read that you aren't interested in.
I was more motivated to read my Lit Circle books because I liked them more.
My motivation level for Lit Circle Books was much higher because they were book I wanted to read
The anchor texts seemed like a drag and a mandatory assignment while the Lit Circle assignment was fun to get into the book.
I felt more need to read my Lit circle book and enjoyed the continent I was reading
I had more motivation to read as I felt more of an importance to the discussion and was reliable to read to that point.
I think I had more motivation because I got to choose the book and make my own choice.
I was more motivated to read a book that I had chosen because it captured my interest more.
It was interesting for me to get opinions from different people
I really liked reading books with a group of people that were equally as interested in the book as I was
I WANTED to read my chosen book, but the anchor one were super not my style.
I have motivation because I am partially responsible for the rest of my Lit Circle team.
The lit circle books had a lot more choice to them, so I personally was more motivated to read them. The anchor text books could seem boring at times, and not all of them felt worth reading.
I liked picking my own books.
It was more fun to discuss and read a book with my fiends because it helped me understand the text more.
It motivated me more since it's a smaller group so if none of us read, we can't talk. Also, speaking in smaller groups is much more comfortable.
There is no motivation. Give up while you are ahead. Unless it's lit circles. Then you are saved.
I liked it when we had freedom to chose a book and to choose a type of essay to write
Anchor texts gave me less motivation because i wasn't interested in the story but the lit circle book was something i thought would interest me, which it did so i had more motivation to finish
---
HOW DID I GET HERE?
August
– I became a part of a PLN on Twitter.  I used tweetchat and networked with professionals, on educational topics (#tlap, #innovation, # LearnLAP…..).
September
– Setting the tone – Teach Like a Pirate Day
– Innovation Time Introduction
October
November
– In preparation for Christmas, we critically analyzed each week's Gospel reading using the SOAPSTone model (Speaker, Occasion, Audience, Purpose, Subject, Tone)
December
–
Matt Miller
hosted #DitchSummit online = nine great presenters sharing a wealth of information! 
Sign up here
 for the one in 2017!
January
– Began Lit Circles in all English courses.  Students set reading schedules and monitored their own discussions.
– I conferred with all students in small lit circle groups.
February
– I continued work on the school improvement team.
March
– March Madness Lit Style!  Students crafted a cohesive argument to convince their audience that their book should be read over a competitor's text.  And the winner was….
May
– BCACS brought Christine Schneider to the school.  Grades K-12 explored the Michigan eLibrary.
-Design Thinking!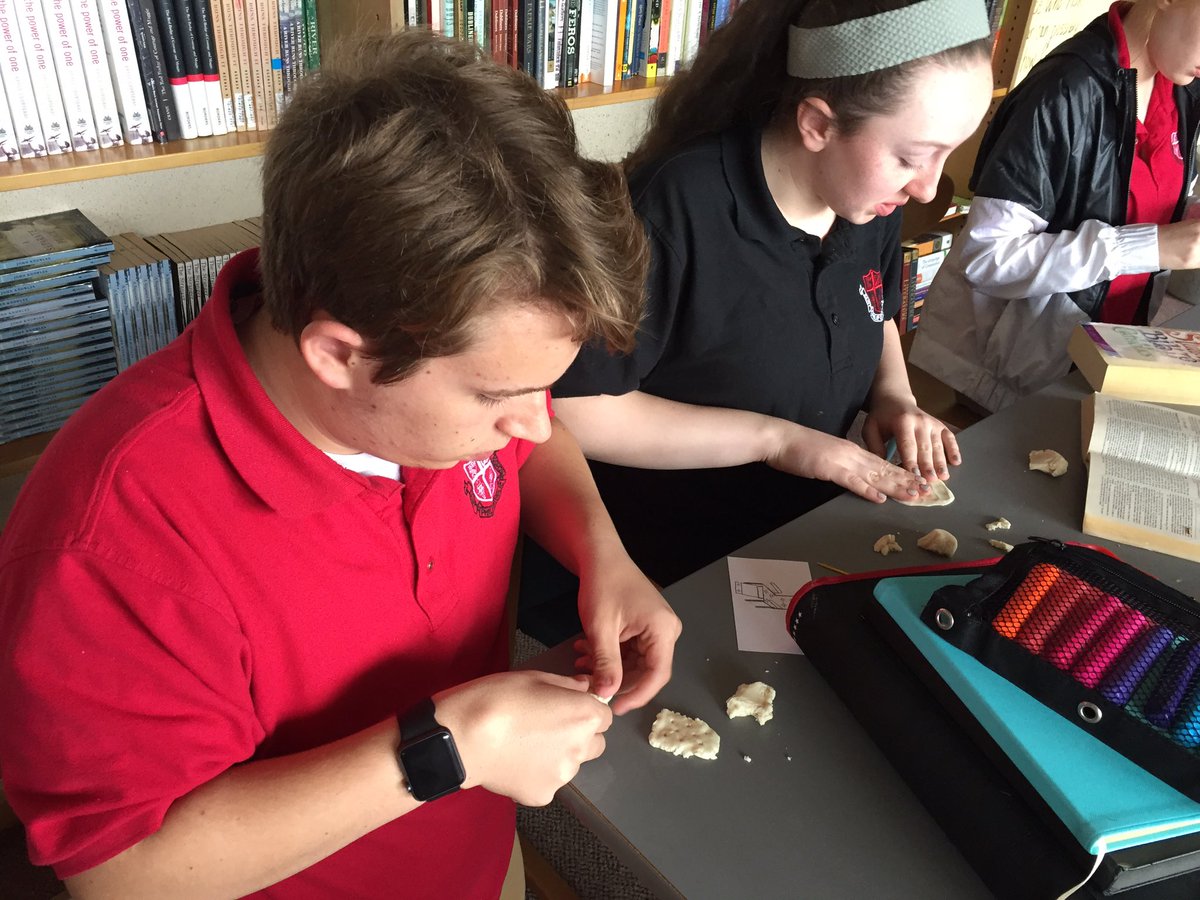 June
– I issued a course evaluation to students
– Students finished TED Talks for Innovation Time.  What an amazing experience, where students focus on the learning process, not the product.  They also shared how much learning happens with a "failure".
Summer 2017 – The Learning and Professional Growth Continues